Bundles

Praline Lover - Truffle Edition (50 Pralines)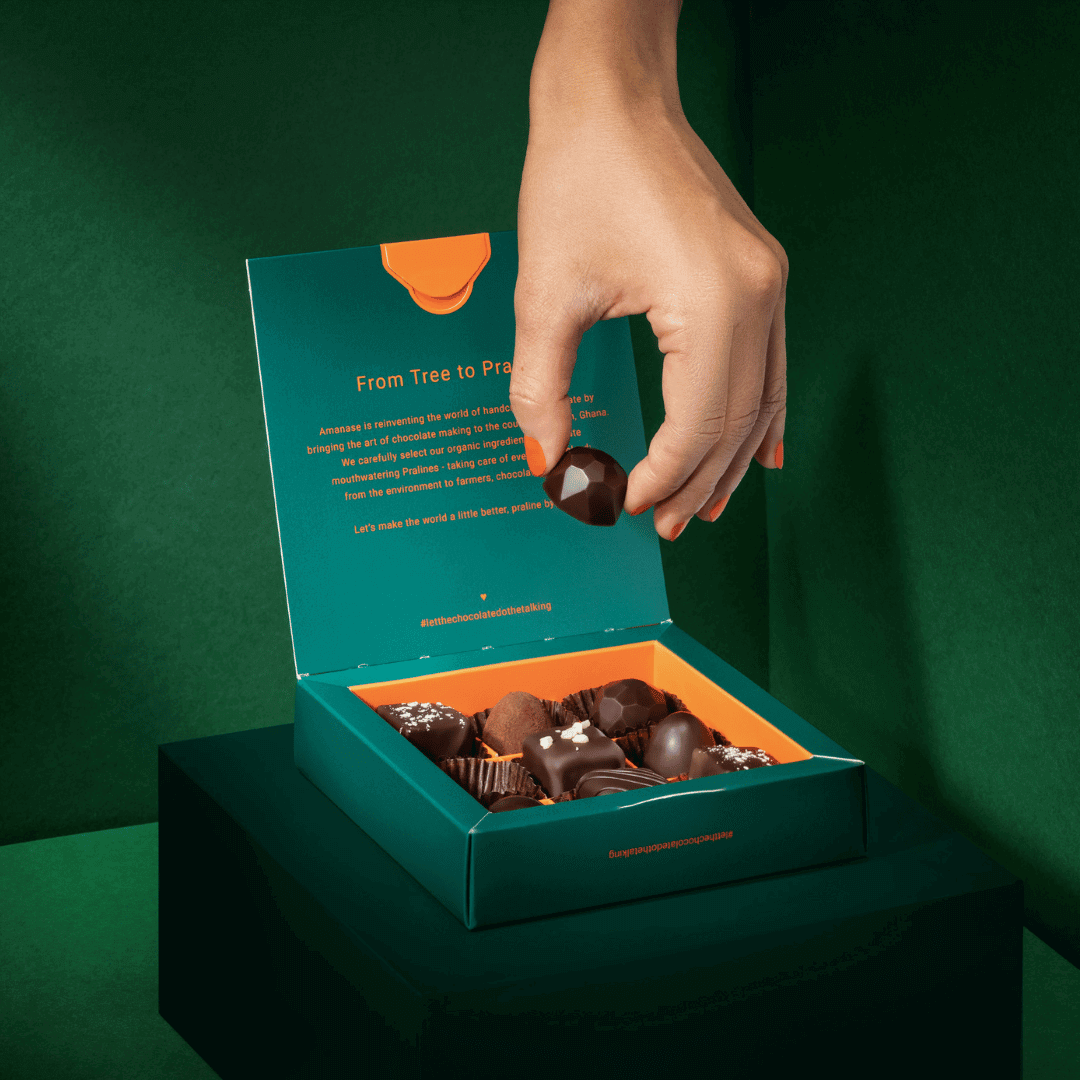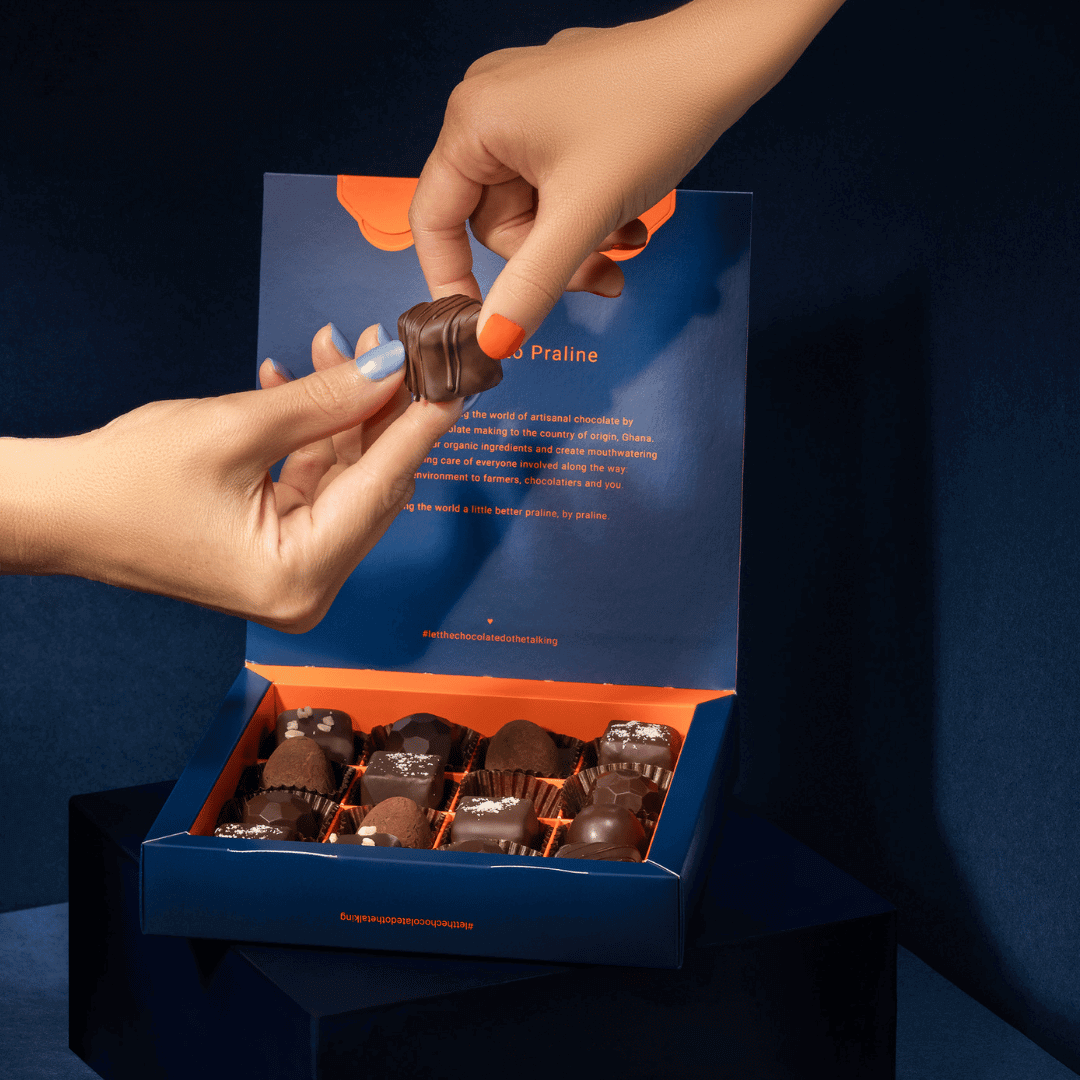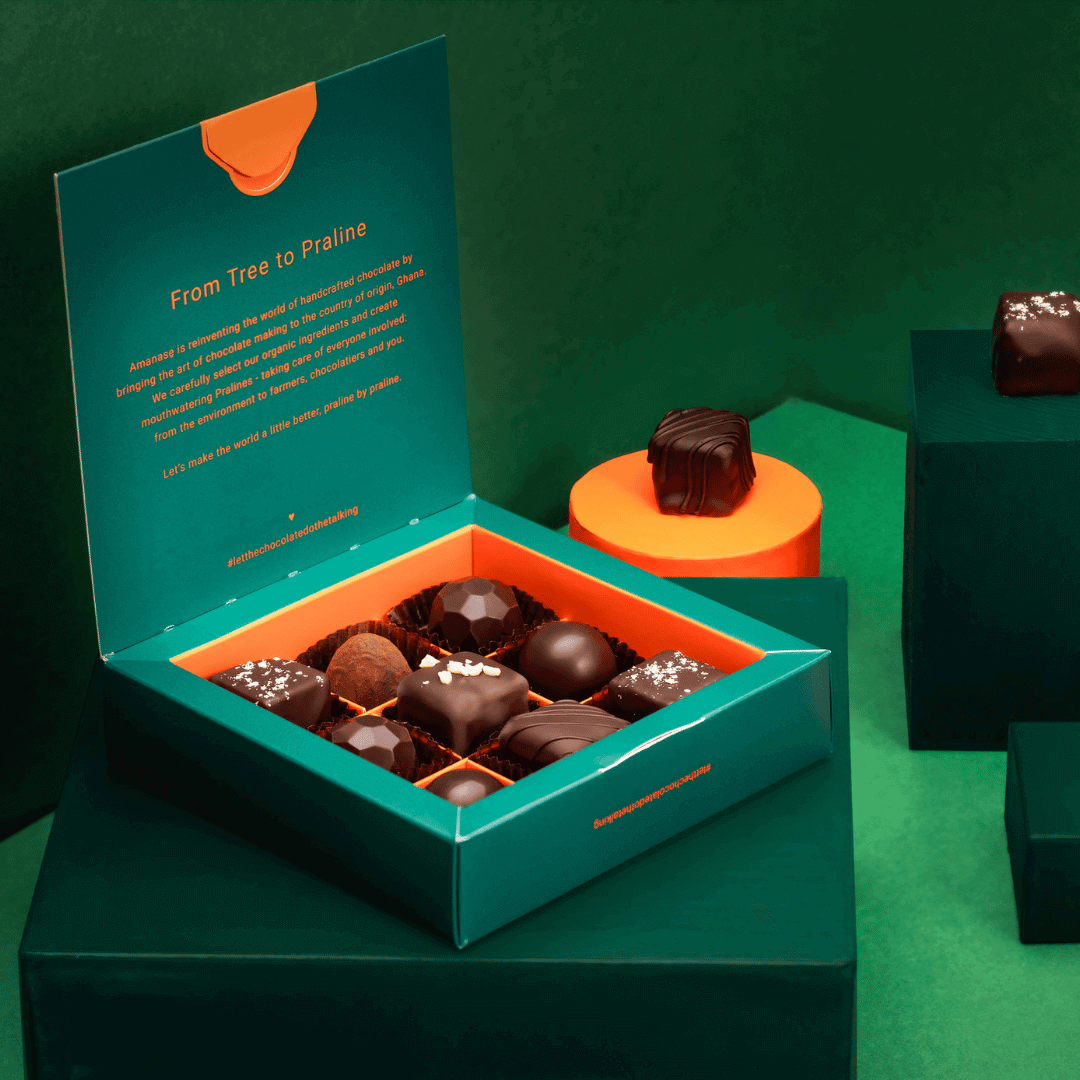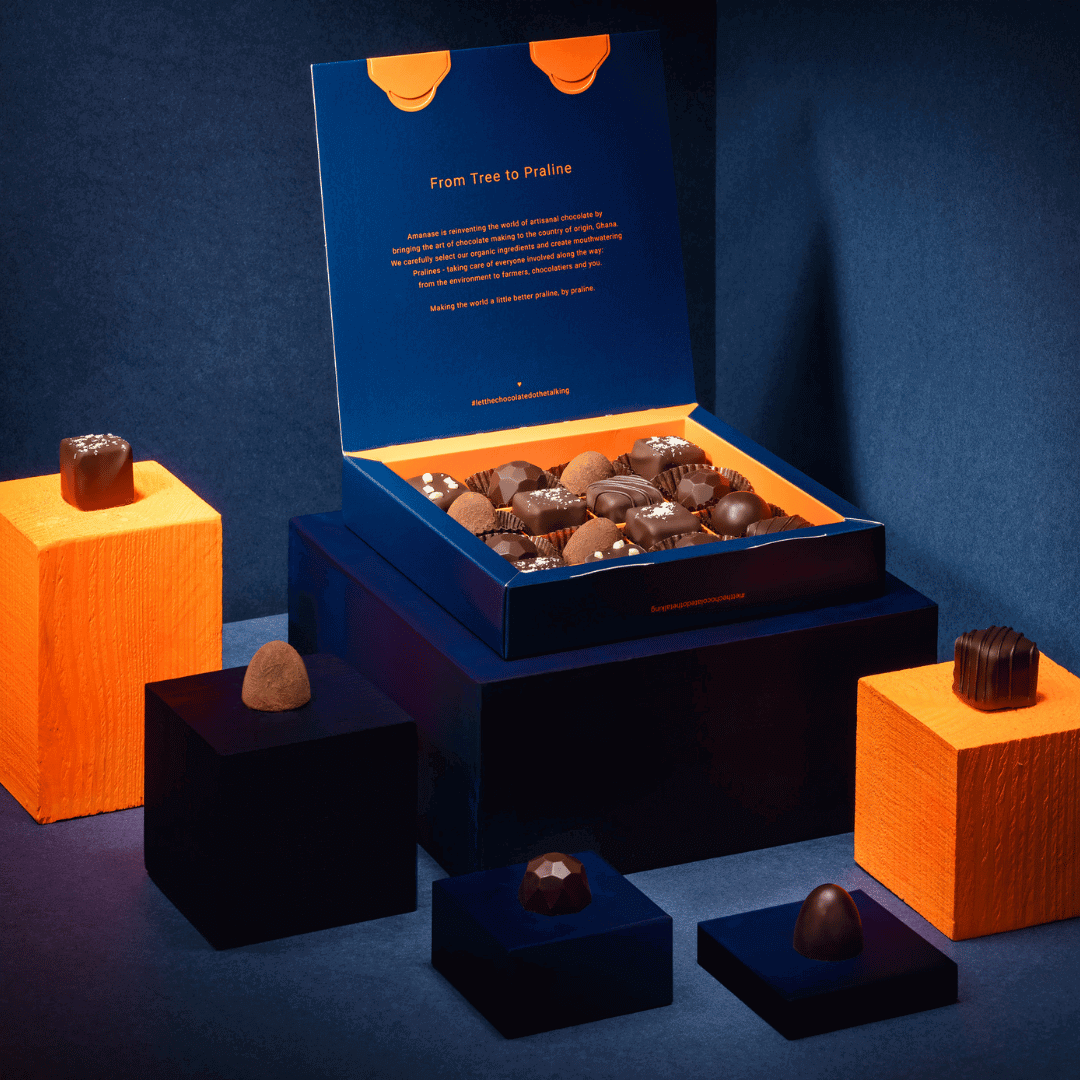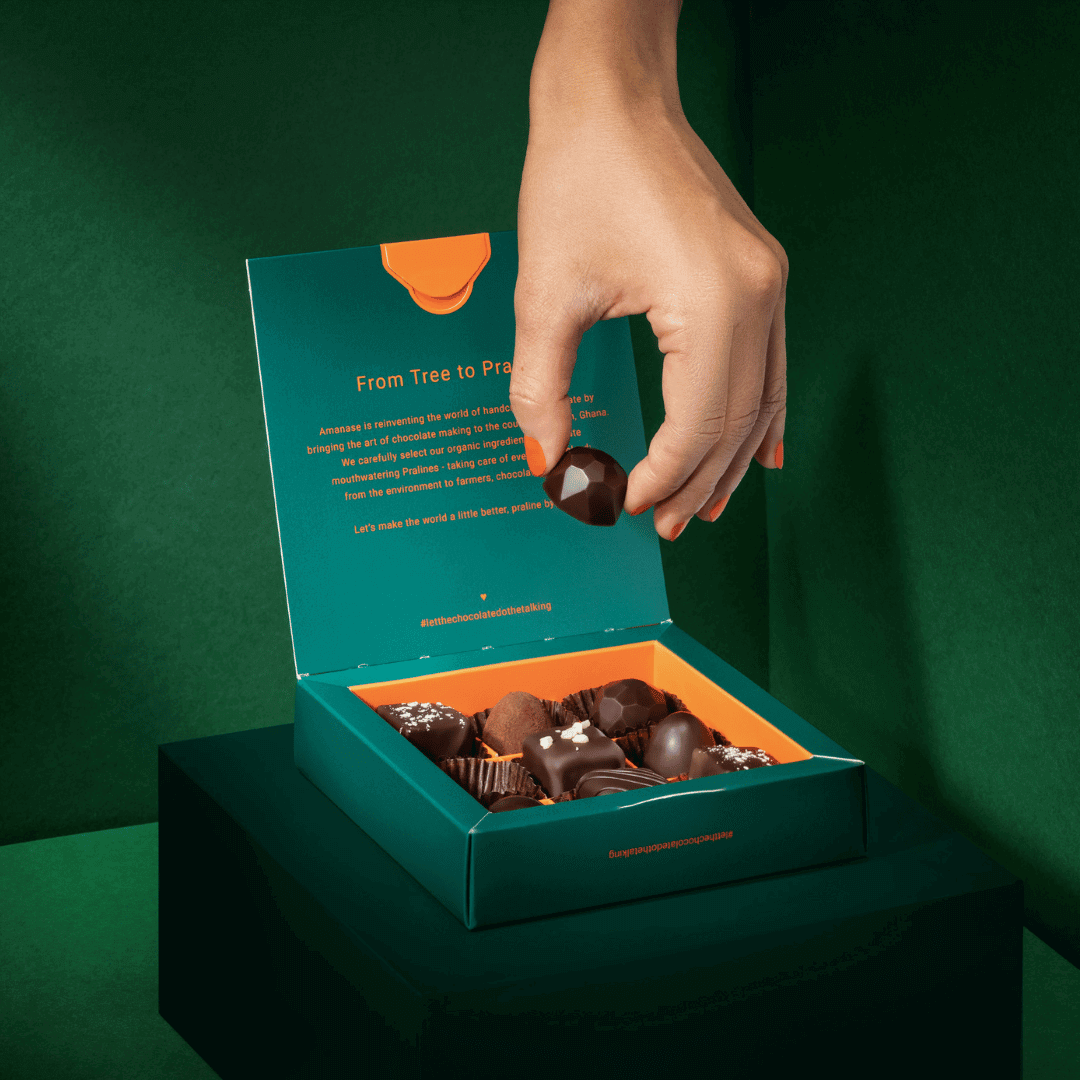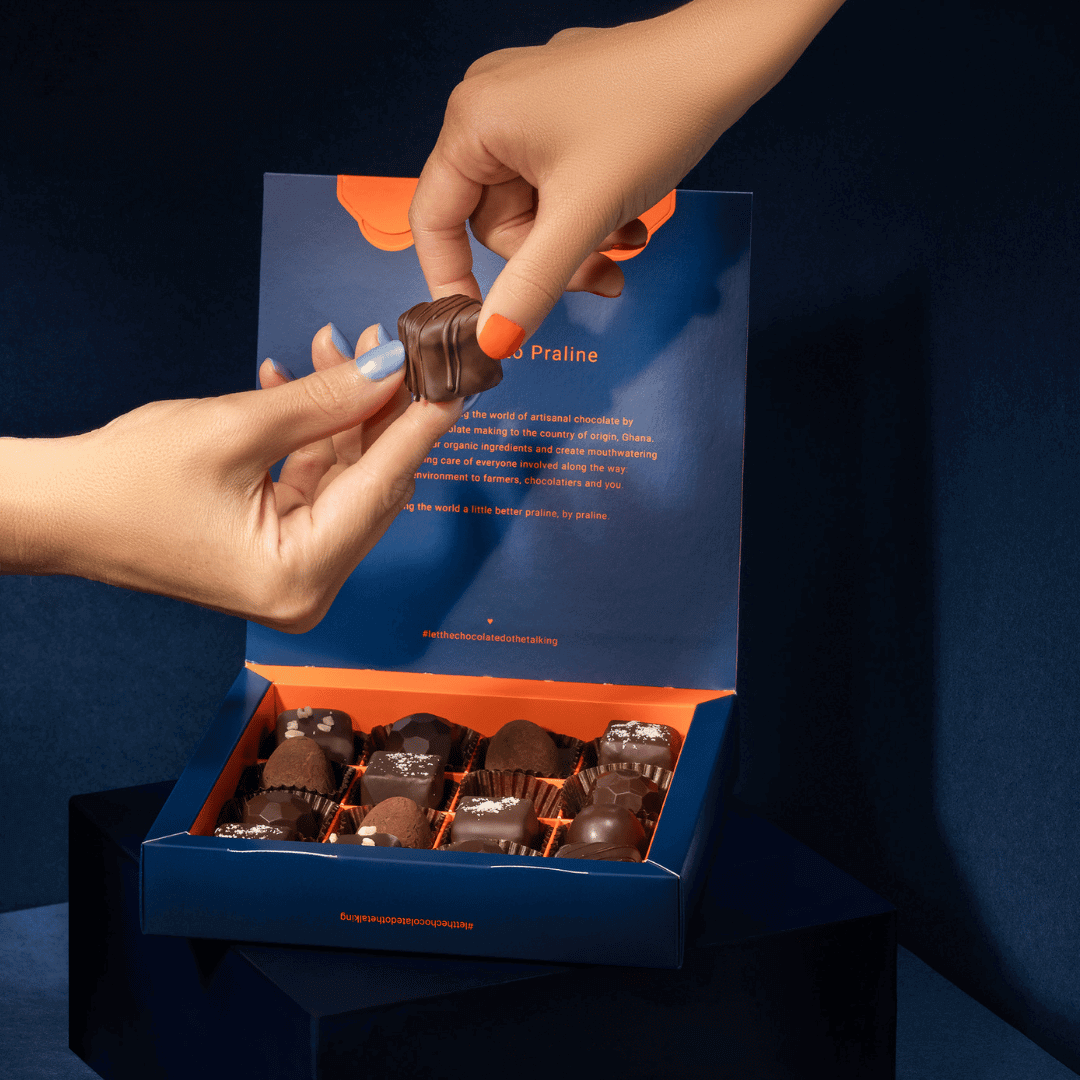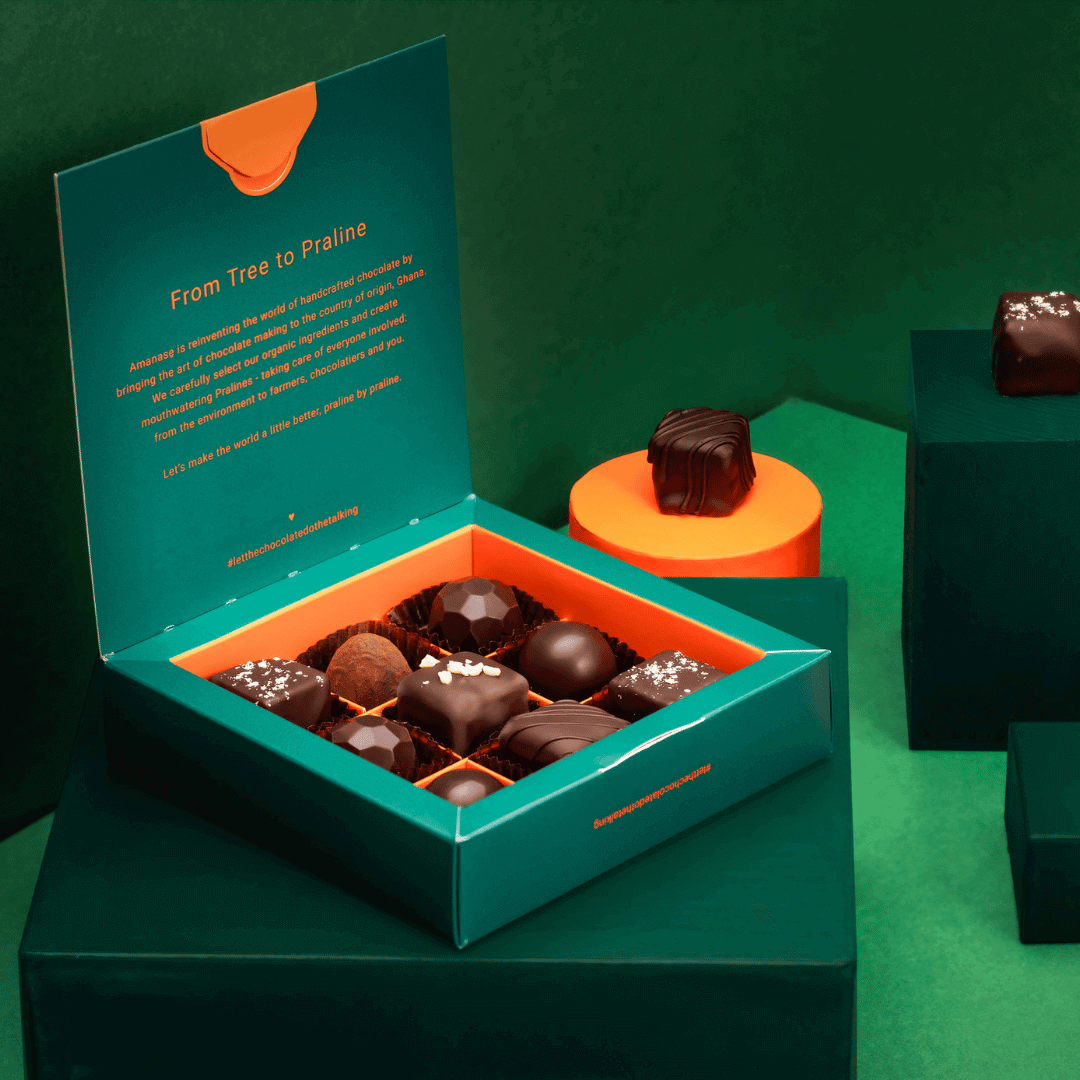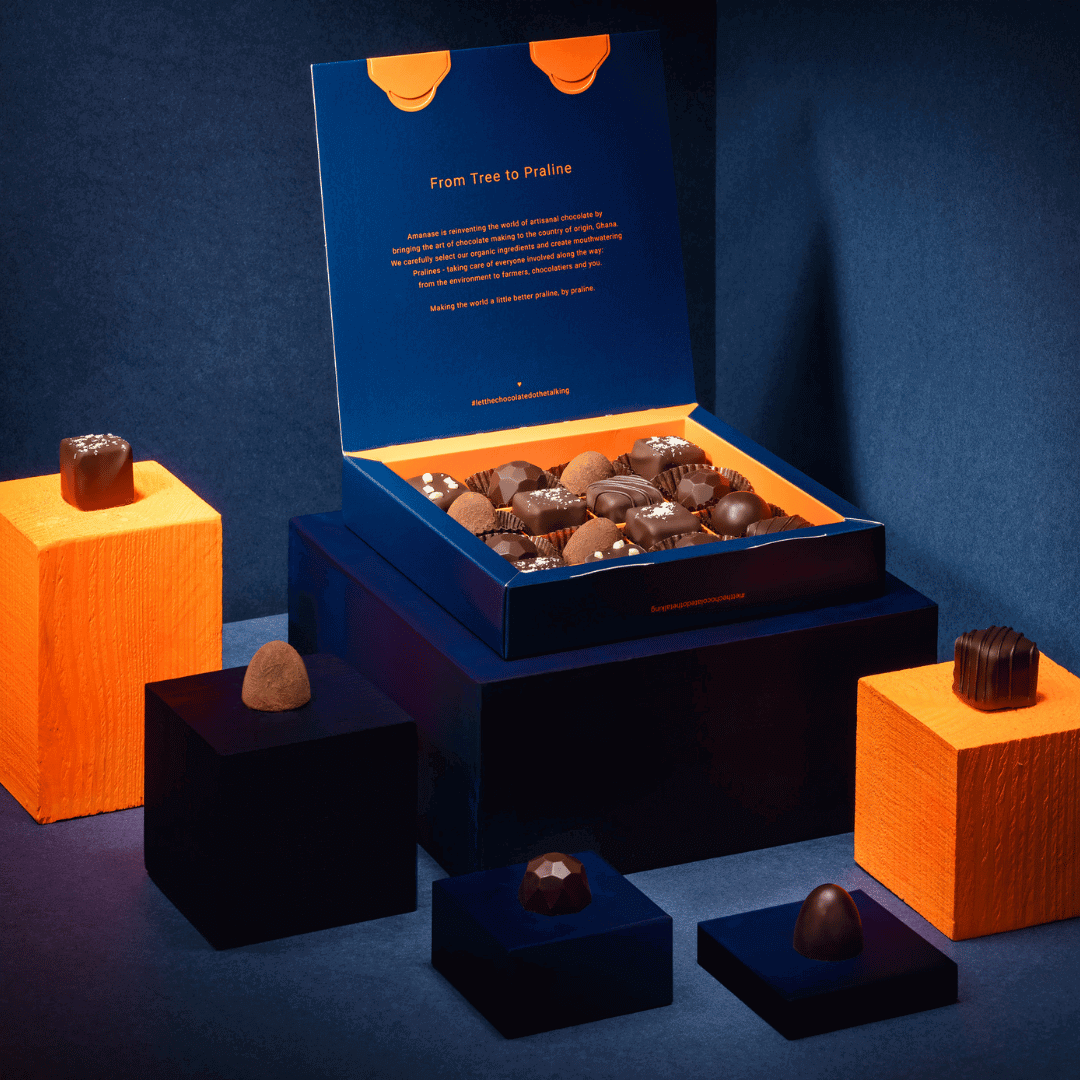 Deal
Praline Lover - Truffle Edition (50 Pralines)
Chocolates in a double double pack
In Herstellung - Erhalte eine Benachrichtigung sobald Verfügbar
Produktbeschreibung

Our tenderest temptation in a double double pack

In this bundle you get a total of 50 truffle chocolates that will enchant your stomach and heart - definitely enough to share a few with your friends!


100%

 

organic
100%

 

vegan
100%

 

handmade in Ghana

Contents
2x 9 chocolates Truffle Edition
2x 16 chocolates Truffle edition

The new chocolates. 🦄
A Ghanaian interpretation of European chocolate classics. You can expect chocolates like Hazelnut Caramel , creamy truffles, Ghanaian marzipan or Rough Gianduja - Love at first bite!

Made for humans. 🐮
Each praline comes in 100% recyclable packaging, without refined sugar and without milk, but with the best organic ingredients - and the fairest organic cocoa on earth!

Made in Ghana. 🌍
Amanase chocolates not only change the narrative of chocolate, but also shift the added value to the cocoa- growing country Ghana - we create jobs, hope and a future! 

Made to make a change. 🌈
A new era in the cocoa industry is approaching: fairer, more sustainable and with social responsibility. Our pralines are more than chocolate, it's a tribute to craftsmanship, a promise to our environment - and the first Chocolate that really makes a difference!

Zutaten / Nährwerte

Alle Zutaten aus kontrolliert ökologischem Anbau*:

Cocoa mass, raw cane sugar, cocoa butter, hazelnuts, almonds

Durchschnittswerte pro 100g

Energie

2351 KJ / 561.9 kcal

davon gesättigten Fettsäuren

23.6g g
Qualitätsversprechen

Für Amanase Schokolade gilt: no additives, no refined Sugar - no Schnick Schnack! Dadurch, dass wir zu 100% mit natürlichen Bio-Zutaten produzieren und weniger Zucker verwenden, sind unsere MHDs (=Mindeshaltbarkeiten) kürzer, als die von konventionellen Anbietern.

Sollte ein Produkt mal über das MHD laufen, ist das aber kein Grund zur Sorge. Unsere Produkte sind in der Regel noch mindestens 3-6 Monate länger verzehrbar und vor allem: lecker.
Mit Amanase verlagern wir die Wertschöpfung in das Ursprungsland Ghana. Wir schaffen nachhaltige Arbeits- und Ausbildungsplätze, fördern den ökologischen Anbau von Kakao und zahlen Kakaofarmer:innen die höchsten Kakaoprämien Westafrikas. Schokolade die auf der Zunge zergeht und die Welt Stück für Stück besser macht!
Unterstützte unsere Farmer:innen
Chocolate gift to a farmer
Chocolate gift to the community
TRAINING
Social impact meets
chocolatier.
With every praline you support us in Amanase to train young and aspiring Ghanaians as chocolatiers.
VALUE CREATION
Handmade in Ghana.
Not only do we bring the added value, but also the craftsmanship to the country of origin of cocoa, Ghana. Every job we create ensures that young people have access to education.
SUSTAINABILITY
Organic, CO2-neutral & fair.
Each praline promotes the organic cultivation of cocoa and ensures fair payment of cocoa farmers - all products are plastic-free and are produced CO2-neutral in Ghana's first solar-powered chocolate factory!